Fiscal policy expert Jared Bernstein of the Center on Budget and Policy Priorities, former chief economist to Vice President Joe Biden. has compiled some Pretty damning numbers from the United States Bureau of Labor, The numbers show that Perry is continuing his penchant for hiding the real state of the economy of Texas. As The Gov did with the State's Budget, he continues to spew misinformation to the Teabaggers and gullible media on the campaign trail. His claim that his drive to smaller government has created jobs just doesn't cut it.
Texas has led the nation in government jobs created over the past 4 years. From the period 2007 -2010, Texas was second only to Wyoming in percentage of government jobs created. However since Texas' population is much larger than Wyoming the pure number is huge.
Secondly of all the growth of government jobs during that period almost half were in Texas,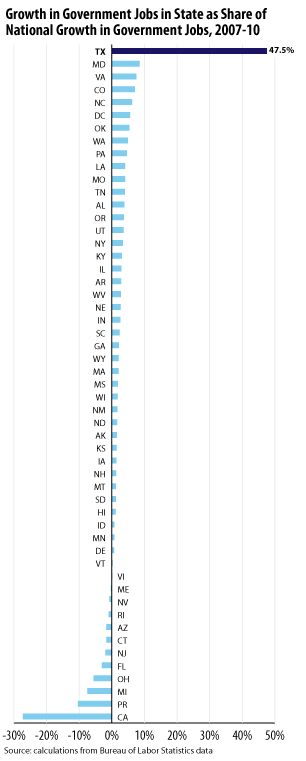 We also see that during this period of the recession, Texas lost 178,000 private sector jobs. But during the same period, Texas added 125,000 public sector(government funded) jobs With this explosive growth of government created jobs the State had only a 53,000 lose of jobs.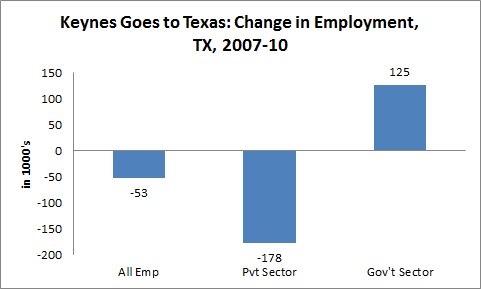 I wonder when the so called main stream media will start reporting the truths of Texas' miracle economy and job market.